ncWMS is a Web Map Service which allows the fast visualisation of data from NetCDF files and other sources of environmental data. This quickstart guide describes how to explore the sample data provided using the Godiva2 web client. For configuration and adding other data sources to the server, please consult the documentation on the ncWMS website.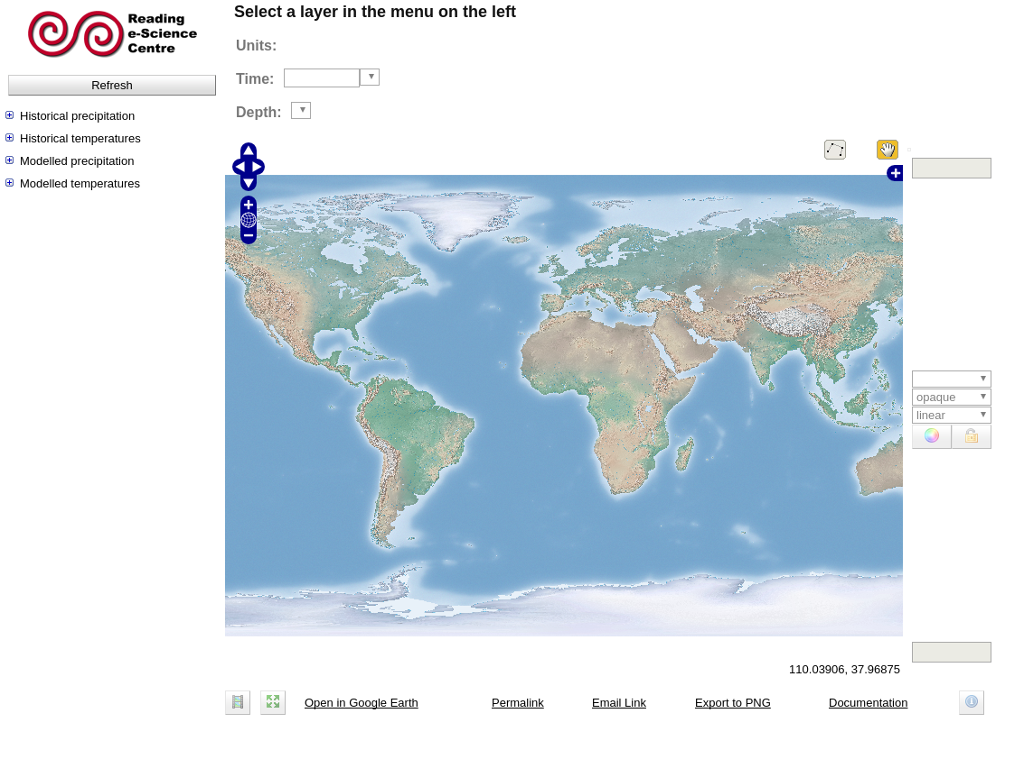 Use the left-hand menu to choose a dataset to view. Clicking a dataset (or the + icon to the left of it) will expand the dataset to show the available variables to plot. Choose a variable by clicking on it. The data should appear on the interactive map after a short delay (a progress bar may appear showing the progress of loading image tiles from the WMS server(s)).
If the variable you are viewing has a vertical dimension you will be able to select the vertical level using the drop-down box above the map.
If the displayed variable has a time dimension a date control will appear above the map. Click on this control to select the date you wish to focus on. If there are several timesteps available for this day, use the drop-down box above the map to select the time. See below for instructions on creating animations and timeseries plots.
Once a variable has been displayed on the map, you can click on the map to discover the data value at that point. The data value, along with the latitude and longitude of the point you clicked, will appear in a small pop-up window at the point where you clicked.