Cesium Quickstart¶
Cesium is a JavaScript library for creating 3D globes and 2D maps in a web browser without any plugins. It uses WebGL for hardware-accelerated graphics, and is cross-platform, cross-browser, and tuned for time-dynamic data visualization.
This guide shows how to use the Cesium with the 3D (Globe), 2.5D (Columbus View) and 2D (map).
Click on the magnifying glass and type in the location you are looking for. In the following display, we look for India.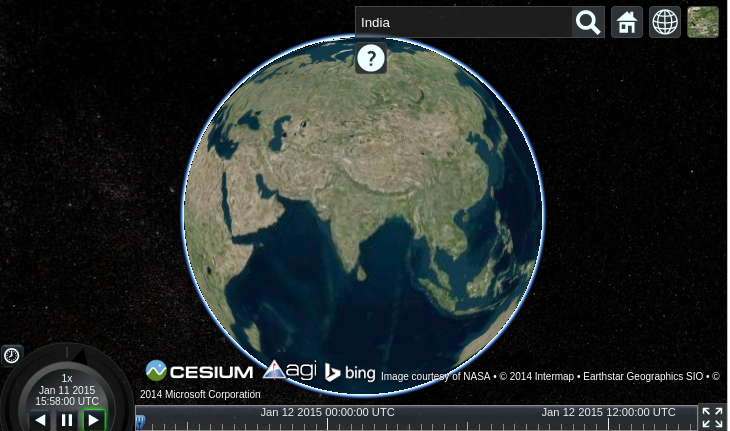 Click on the wire framed globe icon to select your preferred view. Here the 2.5D Columbus view has been selected.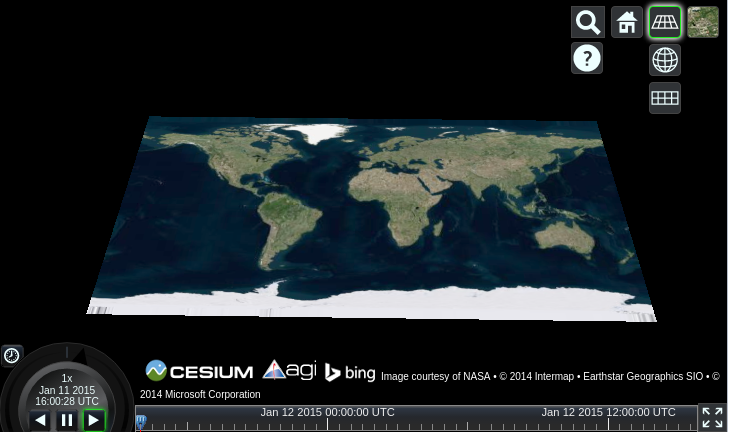 Now the 2D map is selected.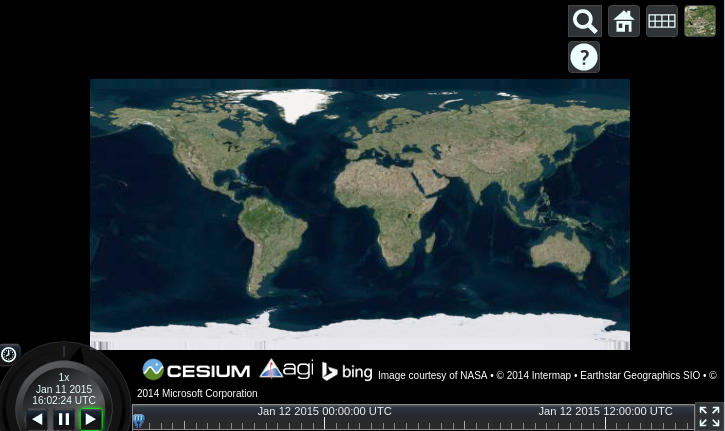 Click on the last icon and select a type of image service. Here the Natural Earth II is selected and you can see how the map's image layer has changed.