Desktop GIS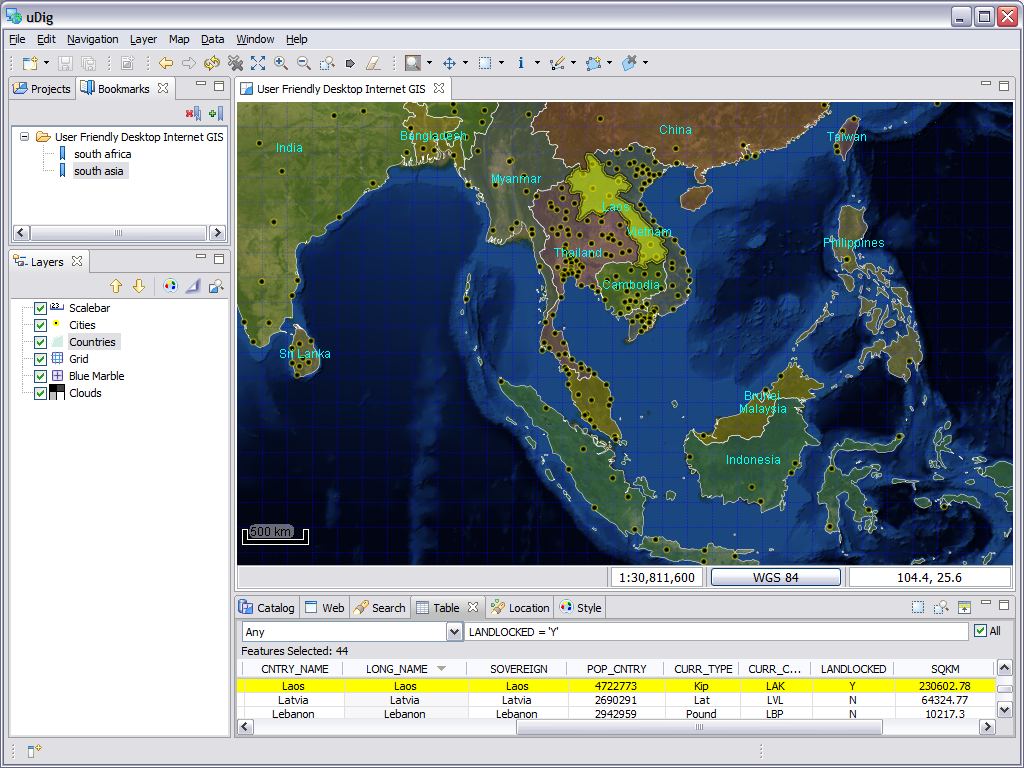 User-friendly Desktop Internet GIS (uDig) is an open source spatial data viewer/editor, with special emphasis on the OpenGIS standards for internet GIS, the Web Map Server (WMS) and Web Feature Server (WFS) standards.
uDig is:
User-friendly, providing a familiar graphical environment for GIS users;
Desktop located, running natively on Windows, Mac OS/X and Linux;
Internet oriented, consuming standard and de facto geospatial web services; and,
GIS ready, providing the framework on which complex analytical capabilities can be built, and gradually subsuming those capabilities into the main application
For developers uDig provides a common Java platform for building spatial applications with open source components. The website provides series of clear tutorials covering making a simple tool through to releasing your own custom application.