Running
To run GRASS on the Live DVD, click on the GRASS link on the desktop. From the "Welcome to GRASS" window select either the Spearfish or North Carolina (nc_spm_08) dataset for the location, and "user1" for the mapset, then click on [Start Grass]. The values given in this tutorial were written for the Spearfish dataset, some slight adjustments may be needed for the NC dataset.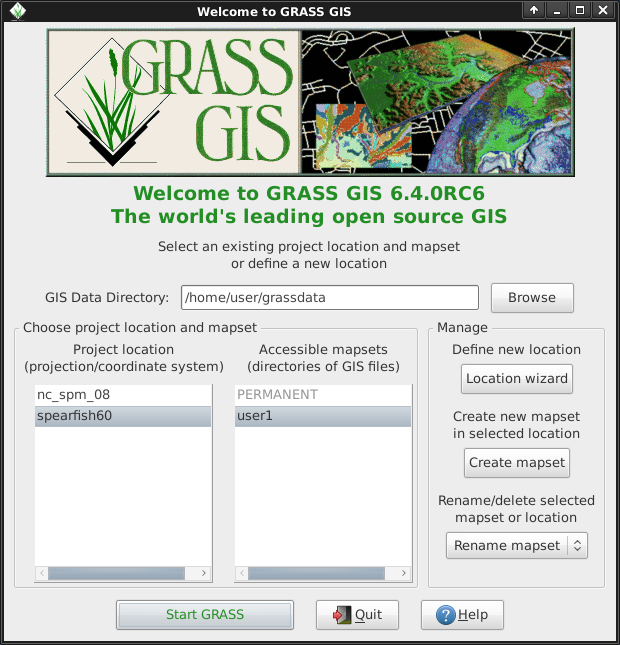 This will launch GRASS with our brand new GUI written in wxPython. The old Tcl/Tk GUI is still available if you prefer to use that; you can start it by typing g.gui --ui on the command line.
If you are on a netbook with a very small display (800x600 resolution) the startup screen might get a little scrunched and the [Start GRASS] button hidden behind the location and mapset lists. If this happens to you the solution is to drag the corner of the window to make it a little bigger. You might have to move the window up past the top of the screen a bit to get the room (hold down the Alt key and left-click drag the window to move it).