Geomajas Quickstart¶
Sample Geomajas Application¶
Geomajas itself is an application framework allowing you to build very diverse and advanced web GIS solutions.
On this OSGeo Live DVD we have included a ready-to-use Geomajas Application. This application features a map, navigation controllers, several data layers, a ribbon toolbar with GIS tools and the Layer Tree.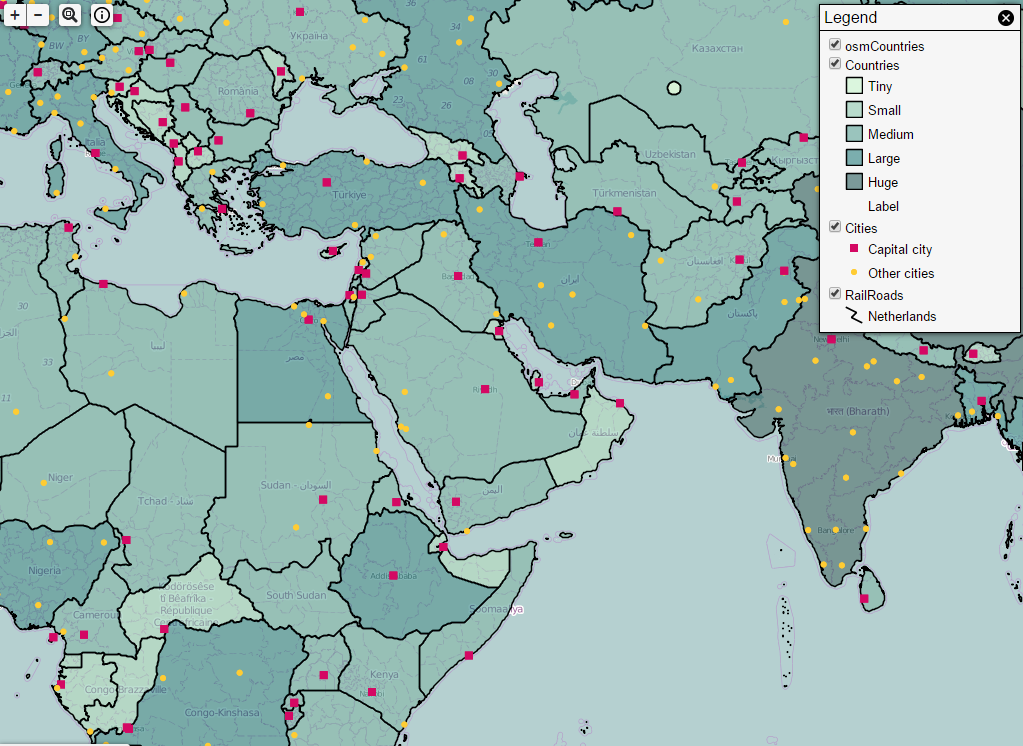 Starting the Geomajas Application¶
Go to the "Browser Clients" folder on the desktop.

Click on the desktop icon "Start Geomajas".

This will launch the FireFox browser which will navigate to the correct location automatically.

Play with it and have fun!
Customizing the Geomajas Application¶
If you want to use this sample application to build and customize your own Web GIS solution … please visit http://www.geomajas.org/client-gwt. The download page always features the latest and greatest sample applications, documentation, tips and tricks to roll-your-own.