Desktop GIS
MapWindow GIS is a Windows based, Open Source GIS client where you can visualize, manage, edit, analyse data, and compose printable maps. It includes powerful analytical functions through integration with GEOS and GDAL/OGR. MapWindow is easy to incorporate into MS-Office based products such as MS-Excel and MS-Access, as well as programs written in VB6, C++, C#, VB.NET, and Delphi, as MapWindow is based upon ActiveX controls.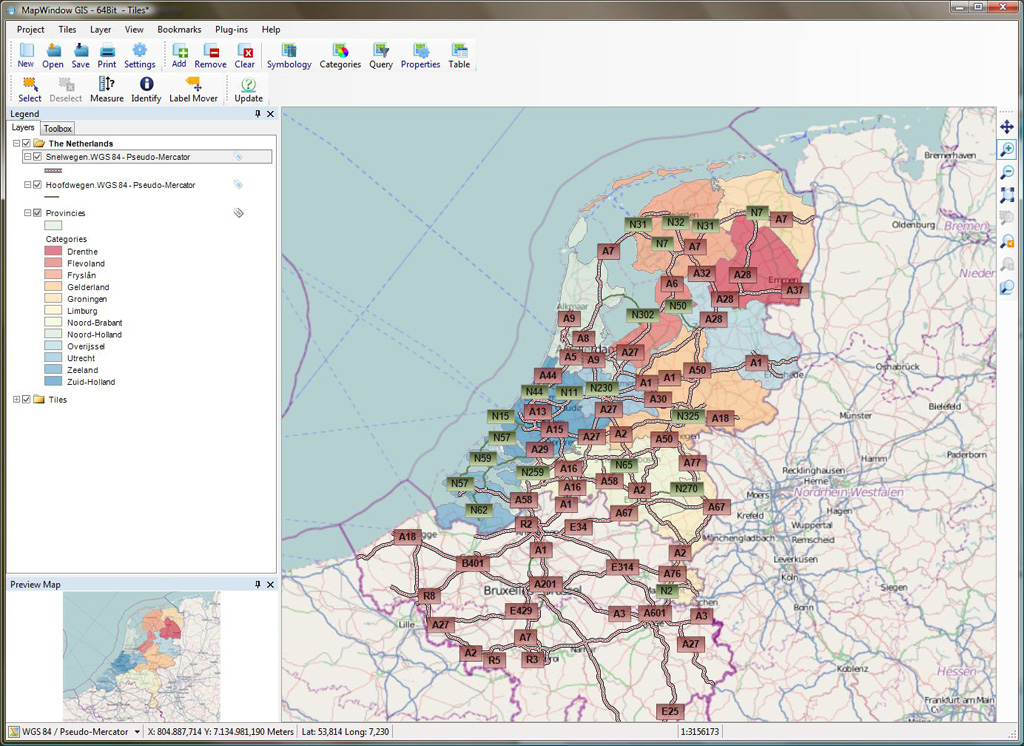 Core Features
Friendly graphical user interface:

identify/select features,
edit/view/search attributes,
on the fly projection,
print layout,
feature labeling,
change vector and raster symbology,
and more ...

Easy Viewing of many Vector and Raster Formats:

most vector formats: including ESRI shapefiles, MapInfo, SDTS and GML,
raster formats such as digital elevation models, aerial photography or landsat imagery,
Tiles services, like OpenStreetMap, ArcGIS Online.

Create, edit and export spatial data using:

digitizing tools for shapefile format,
the georeferencer plugin,
GPS tools to import and export GPX format, convert other GPS formats to GPX, or down/upload directly to a GPS unit.

Perform spatial analysis using plugins:

map algebra,
terrain analysis,
hydrologic modeling (TauDEM),
network analysis,
and many others.

Extensible plugin architecture:

Plug-in architecture makes it easy to add additional functionality to MapWindow. Plug-ins can be written in any .NET language (C#, VB.NET) using Visual Studio Pro or the free SharpDevelop or Visual Studio Express.

ActiveX control:

Uses an ActiveX control written in C++. This control can be used in custom applications written in languages like VB6, C++, C#, VB.NET, and Delphi, and can be used in MS-Office products like MS-Access and MS-Excel.